Accessible formats
We produce a range of formats and we welcome any enquiry intended to increase the access to information for disabled people.
Listed below you will find a brief description of a our most commonly requested formats.
If you require information on our audio-typing/transcription service please click here.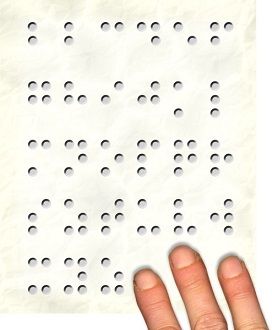 Braille
Available in various 'codes' but most commonly produced in Unified English and British Grade 2. Our production and quality-control is advised by experienced Braille users. Finished Braille documents are fully customisable to your required specification. All production and distribution is handled here at Adept so formats can be sent out the same day as we receive the order.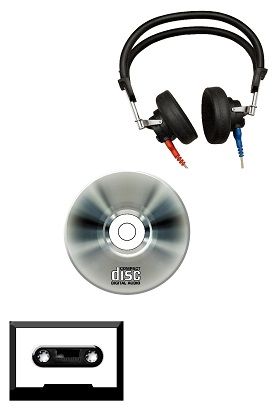 Audio
Available from us in CD or cassette form but as technology moves on more commonly distributed as mp3 or electronic format. We have both human voice-artists or synthesised/electronic voice available to record your information. Audio can be track or tone indexed for user navigation and produced using the latest recording and editing equipment and techniques, ensuring a high-quality finished product every time. Our audio can also incorporate your jingles or audio-bites to maintain any existing branding.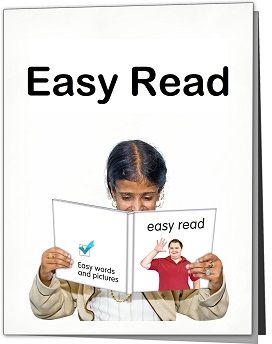 Easy Read
Our Easy Read is a plain/simplified text assisted with pictures to make documents easier to read. We facilitate our Easy Read user group to simplify the content and re-write, replace or explain difficult text and concepts. All this whilst maintaining the key points and purpose of the original version.
The addition of pictures assist the reader with comprehension of the text they are reading and commonly accompanied with an audio version resulting in a 'talking book'. Easy Read documents can be provided as hard copies to your specification or as printable/downloadable files.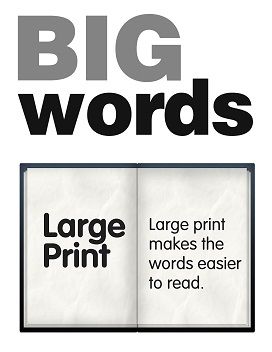 Large-Print
One of the more common formats requested as a result of users acquiring sight difficulties. We produce a variety of large print documents from hard-back books through to letters and leaflets. We utilise either 'Arial' or 'Tiresias' fonts and we can recommend specifications which take account of recipients access needs or you can choose your own specification as required.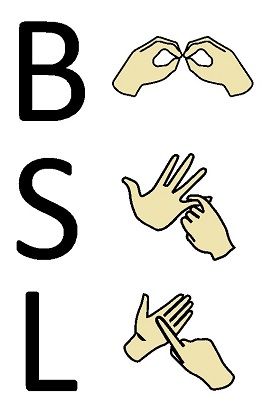 BSL & Subtitled media
Composed from printed letters or overlayed onto existing video our BSL and subtitled media is produced as digital video copies or as files for download and distribution. As video format itself has advanced so has the request and production of this media.
The post-recording process allows addition of subtitles but also mean's you can include text, pictures, additional video and any other information into one convenient package which is easy to duplicate and distribute to customers.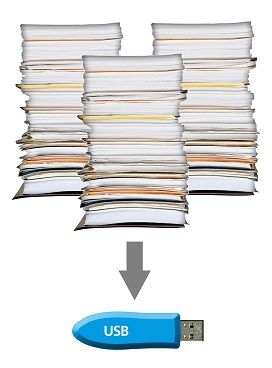 E-docs (electronic documents and forms)
These are files and online documents produced to be compatible with technology utilising On Screen Readers (OSR's). Also known as 'speak out loud' or 'dictation' this option is now common on our phones, tablets and PC's. We convert documents, content and file type to correct layout and order as well as design forms to ensure documents can be navigated, understood and completed by people using their OSR.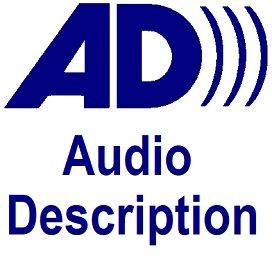 Audio description
Now commonplace in most theatres and on home TV. Audio description gives viewers a narration or brief description within the silence on screen to situate and inform the viewer. Usually over-layed onto existing productions, a script is created with a user group ensuring the output is fit for purpose and benefits the recipient.
If you require any further information or the format you're looking for is not listed above we can probably still help, please click here to message a member of the team.